Places of Interest
Monkey Falls
Nearby Aliyar park is monkey falls. It's known as "Chinna Kuttralam". Enjoy the water showered by Mother Nature.
Sholayar dam
It is the second deepest dam of Asia. Situated at a distance of 20 Kms, from Valparai. An active tourist spot found always busy. A beautiful place to visit!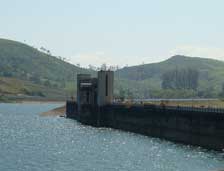 Nirar dam
This dam is built for multipurpose project such as irrigation, Hydro electricity production. Dam is situated in a wonderful location covered by a dense forest. There is a waterfalls near by the dam which resembles the Cascade. Situated at a distance of 15kms from Valparai.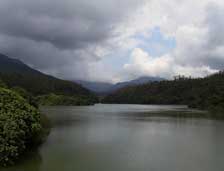 Top Slip
Top slip is a national park and a medicinal plant conservation area in the Anamalai hills. It is about 37 kms. from Pollachi (about 90 kms from Coimbatore). It is famous for its elephant camp at Kollikamuthi and its wildlife. There are bungalows available within the sanctuary. For thrill seekers, accommodation is also available in a tree house. It got its name during the British era, as lots of timber slipped down to the plains below.
Athirapilly Falls
It is near to the entrance of the Sholayar range is a place of great scenic beauty. Here, the water plunges from a height of nearly 80 feet before joining the Chalakudi river, this picturesque spot is adjacent to dense green forest, and is a part of Chalakudi River, 50 Kms. from Valparai towards Chalakudi, Kerala
Chinnakallar
Chinnakallar is a geographically important place. It is the second highest rain fall area in India. Always found wet and misty. A greenish dense forest with tall majestic trees all along the road to Chinnakallar is a pleasure to enjoy. There is a falls in Chinnakallar which sounds like a roaring lion. Situated at a distance of 15kms from Valparai.
Grass Hills
It is a part of the Indira Gandhi wildlife sanctuary & national park. It is surrounded by a green grass environment. Its a beautiful site of high green grasses on a mountain slope, which is a protected area. Visitors have to obtain permission from wildlife warden to enter the Grass Hills. Situated at a distance of 15 kms from Valparai, Grass hills is a picturesque spot located in the Valparai hills range, at a height of approx: 2400m msl, with cool climate getting cooler at night, a part of Indira Gandhi Wild Life Sanctuary. Right now all efforts are being undertaken by the government to preserve the flora and fauna of this location. Nilgiri Thar is native of this place apart from Elephants, Bison, Indian Gaur, Bear, Nilgiri Langurs etc. and a wide variety of birds including Hornbills.
Balaji temple
Balaji temple is owned by the Peria Karamalai tea Industries. Situated in Karamalai. very famous beautiful temple. Situated at a distance of 10kms from Valparai.
Karamalai Annai Velankanni Church
Lot of miracles happened by Velankanni Matha. Fesitivel takes place every year during September 8th. New church was built in the year 2003. A place to enjoy spiritual peaceful environment. Many people visit this Church daily. Situated at a distance of 10kms from Valparai.